New Canaan High School


Class of 1968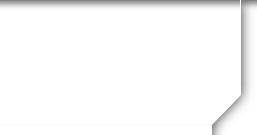 Weekend Schedule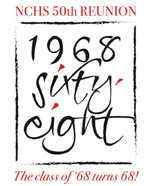 50th REUNION WEEKEND SCHEDULE
(Times and Locations subject to change!)
See below for important addresses and phone numbers
Friday, September 28
4-5pm Tour of Saxe Middle School
4:30-7pm Weekend registration at Lakota Oaks
5pm - ?? Gather at Lakota Oaks for hearty appetizers, drinks (cash bar) and great conversations! Enjoy the class video (produced by Jane Holliday) and memorabilia!
Saturday, September 29
- Optional breakfast and lunch at leisure, enjoy LaKota Oaks amenities all day
10am-5pm Remembrance Celebration, inside Norwalk Room at Lakota Oaks
10am - noon Oculus Rift Virtual Reality game available to experience (see details below)

Norwalk Room Events
10am - 5pm Reunion class video available to watch
Class Memorabilia display
9:30am-12:30pm NC Historical Society, Exhibit: "Pedro E. Guerrero: Photographer of Mid-
Century New Canaan" (see details below)
1:30 - 3:30pm NCHS Homecoming game, tickets $6 at gate, no designated class seating in stands, look for the class. Wear your "68 is 68" tshirt!!
2:30 & 3:00pm Glass House tours (pre-reservation only. Details on separate sheet)
6:00-11:00pm Woodway Country Club
6:15 - Class Group picture taken with drone. Be sure to be there!!
Cigar Bar on patio. Cigars from Nicaragua, Honduras, Dominican Republic, Costa Rica and more to enjoy at WCC or take home. (compliments of Dave Wilson)
Cocktails (cash bar), dinner, dancing, conversaton and photo booth (photo booth compliments of Joe Dillon)
LaKota Oaks bar open until 1am
Sunday, September 30
Optional breakfast and departure
11:00 am check-out time at LaKota Oaks, but extended check out time available.
_____________________________________________________________________________________
*Come experience the future of computing... The Oculus Rift Virtual Reality Headset places you inside your computer's world. Thrill to a wild roller coaster ride that may cause dizziness. Try maneuvering light sabers in a musical game of eye hand coordination. Or, just be dazzled witnessing an urban battle scene unfold in slow motion. Spoiler alert, the ending may shock you! Joe Dillon will guide you to the future - be sure to stop by and experience it!!

**Pedro Guerrero was a well-known photographer of architecture and art who lived on Brookside Road with his family. His daughter Susan was NCHS'67, and son Marc, NCHS'69. A second gallery will consider the family's 50 years life in town. The Historical Society will also host a talk about Mr. Guerrero's career on Sunday at 3:00. Dr. Emily Bills of Woodside University and Dixie Guerrero, wife of Mr. Guerrero will speak.
-----------------------------------------------------------------------------------------------------------------------------
Addresses and Other info:
- Saxe Middle School, 468 South Ave, New Canaan. Meet at the Saxe main lobby inside the main entrance at 4pm. Mary Calabrese's desk is right in the office. She and Lin Benware will conduct the tour.
- LaKota Oaks, 32 Weed Ave, Norwalk, 203-852-7300
- New Canaan High School, 11 Farm Road, New Canaan
- Woodway Country Club, 540 Hoyt Street, Darien
Phone numbers : Ann Stillman Wilson - 978-505-0302; Jim Preusch - 310-600-8674