New Canaan High School


Class of 1968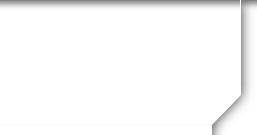 Glass House Tour
DETAILS FOR GLASS HOUSE TOUR
We have 2 1-hour tours reserved for our class at the "Glass House".
Each tour accommodates 13 people.
2:30 tour - Wendy and Gary Ayars, Bob and Kathy Conroy, Barb Stark, Jackie Craig and Jon Gillison, Eric and Cathi Norrington, Chuck and Charm Matheson, Joanne and Jim Barnes
3:00 tour - Joe and Nettie Dillon, Laurie Doctor, Katie Wilson, Virginia Lee and Jim Nugent, Jay Martin, Fran Offenhauser Mekeel, Ray Squiteri and Jone-Lin Wang, Tom and Cynthia Sawicky
1. Everyone MUST check in at the Visitor's Center, 199 Elm St, New Canaan AT LEAST 20 minutes prior to the scheduled departure time and be bused to the Glass House.* Parking is free of charge in the Metro North train station, which is located directly across the street from our Visitor's Center.(updated info!)
2. The tour includes an approximately 3/4 mile walk across uneven and hilly terrain. The site is ADA accessible. On site transport is available for up to 3 members per tour with advance notice.
3. Wear weatherproof appropriate and comfortable clothing and footwear. Tours occur rain or shine! Umbrellas are provided for use on site.
4. Cell phone use is not permitted except for picture taking. Flash photography, tripods and video recording is not allowed. Photos are for personal use only.
5. Locker and restroom facilities are at the Visitor Center. Large purses, bags and backpacks must be checked at the Visitor Center.