New Canaan High School


Class of 1968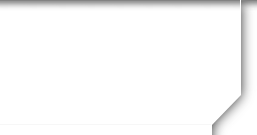 In Memory
Bev Wood (Duguid)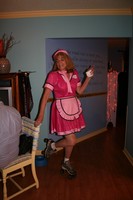 It is with a heavy heart that I inform you of the death of my sister, Beverly (Wood) Duguid; she passed away at my home in Vermont on June 29, 2016. Prior to her death Bev had been a resident of Atlantic Beach, Florida for nearly 25 years. She remained a Connecticut Yankee, a proud New Englander, to the very end. My husband and I now provide love and support to her beloved Rottweiller, Barak. His presence is a daily reminder of my wonderful sister.
In September 2015 Bev and I drove (by this time she could no longer fly) from her home in Florida to a lovely cove in Maine where we had spent many, if not most, summers in our youth. On the way north we took a little side trip and did a tour of New Canaan (including the house where we grew up). How very different it all appeared. Bev was clearly thrilled to have had the opportunity to revisit our old stomping grounds.
On Bev's behalf, I wish you all a joyful and memorable reunion.
Best wishes,
Carol (Wood) Philbin
Shelburne, VT
------------------
Cause of death: Bev freely acknowledged that it was her youthful, self-delusional decision to smoke that led to her ultimate surrender to COPD (Chronic Obstructive Pulmonary Disease). Like so many others, Bev tried, failed, and tried again (finally successfully) to "kick the habit". The damage, however, was done and the course of her health set. She often admitted that had she known then what she was to learn later, she would have made different choices. But through her participation in the meditation center and the friendships forged there, Bev embraced a healthy, peaceful, centered outlook that nurtured her through some very difficult times.
Bev requested that there be no published obituary. She had a very close (and highly protective) circle of friends in Florida comprised of neighbors as well as fellow members of a meditation center in which she was active. Per her wishes, Bev was cremated: Carol took half the ashes to Floriday where a memorial service was held on the beach 2 blocks from her home for her friends there; the other half Carol took to Maine to the cove where she joined our parents and all our much loved dogs.
The heartfelt tribute Carol wrote to Bev for the memorial services is below.
----------------------------------------------------
Carol's tribute to Bev: "Both within the family and without, our sisters hold up our mirrors: our images of who we are and who we can dare to be." Eliz. Fishel
Perhaps it would be best to begin with a definition: "Mirror Image" – an image which is identical in form to another, but with the structure reversed, as in a mirror."
Bev was truly my mirror, and I hope I was hers. Over the past week, as I've listened to her many friends describe her as a kind, gentle, compassionate woman (which she most certainly was) they were also describing the woman I would like to "dare to be". Not long after Bev's passing I received a call from Karen, Bev's hospice nurse. She inquired as to how I was doing and remarked on the great strength she had seen in Bev (an impression echoed by many at last Sunday's celebration at the meditation center). This observation struck me: in our family Bev was always the quiet, easy-going, non-confrontational one. I, on the other hand, had been assigned the role of "family pit bull", the one called upon when you needed some muscle. I expressed my surprise at Karen's assessment of Bev as the strong one, explaining my reputation. "Funny", she said, "I see you as the nurturing person, the person of great heart, compassion and empathy." Apparently, unknowingly, we were each other's mirrors --- reflecting back those qualities we believed we lacked and those to which we dared.
In so many ways we were mirror images of each other:
Bev was: I am:
Spiritual Pragmatic & cynical
Reflective Averse to introspection
Gregarious Reclusive
Relaxed Full speed ahead
Risk averse Experimenter
Amiable Confrontational
Loved a party NOT my scene
Could say "I love you" freely Feel it, Know it, just to dangerous to speak it
and often
However, at the same time, we shared many of the same passions and interests:
Learning new things
Reading
Nature
Good food
Maine/Africa/ Open spaces
Bernie J
Dogs – Always dogs. BIG dogs
Family – Bev loved and was very much loved by me, P, B & S
I often (secretly) thought, "Bev. . . you need to stand up for yourself, need to find your backbone."No doubt she was simultaneously thinking, "Carol . . . you could stand to soften those rough edges of yours a tad."Little did we realize then that we were but mirror images of that which we dared to be.The truth, I suspect, was that each of us secretly yearned to be a little more like our mirror image --- be that a little bit more proactive or a little bit less brutally honest.I know I wanted to be more like Bev . . . often.She was that better self I could, and should, dare to be.
While I could never persuade Bev to re-settle in New England (try as I might), I can say confidently that she remained a Yankee at heart.She loved Vermont and more especially, Maine.In September we --- I, Paul, Brittany and Siobhan --- will take Bev on one last road trip, back to our beloved McFarland's Cove.There we will pile into the Tin Cup for the short ride across to Witch Island (the sight of many a day's fishing trip) where we shall scatter her ashes in the chilly waters of the North Atlantic (sorry, Bev) to join those of our parents and our dogs.She will truly be home at last.
Our father was probably the best read person we ever knew.He could quote a wide ranging and eclectic variety of sources.One of his favorites (Hodding Carter) I shall share here, with a bit of poetic license:
"There are but two lasting gifts we can hope to give our (friends):the first of these are roots, the other wings."
Thank you, her friends, for giving her roots that ran deep and strong; that not only provided her with incredible stability but also nourished her mind, body and spirit.Now . . . let us give her those wings that she may fly free.