New Canaan High School


Class of 1968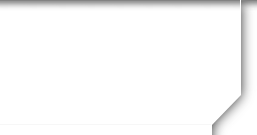 In Memory
Jeff Scott (-)
From Jeff's youngest sister Laurie Goodman:
Jeffrey Wykes Scott
11/15/50 - 11/18/12
Jeffrey Scott was born in Queens, NY to C. Joseph Scott and Mallory Wykes Scott. He moved to New Canaan as a toddler and attended South School, Saxe, and New Canaan High School. Jeffrey studied electronics at Norwalk Technical College and in 1973 was married briefly to Karen Buden of Norwalk.
Jeff married Mary Rossi in 1990 and moved to Florida – first to Winter Garden and then to Clermont, where they lived until 2012.
Jeffrey was a Hardware and Software Design Engineer. He had a lifelong passion and genius for computers and worked in the industry for many years. Jeffrey developed his own systems when micro-computers were in their infancy, and helped pioneer the development of cash counting machines, creating an early prototype.
An avid and talented photographer, Jeffrey loved to travel and he and his beloved wife adored their many cats. They had no children.
Mary passed away in April 2012 from cervical cancer, and Jeffrey followed her that November from complications caused by COPD. His mother, two sisters and a brother survive him.
Jeffrey was a bright, creative and loving person who touched the world with his light.